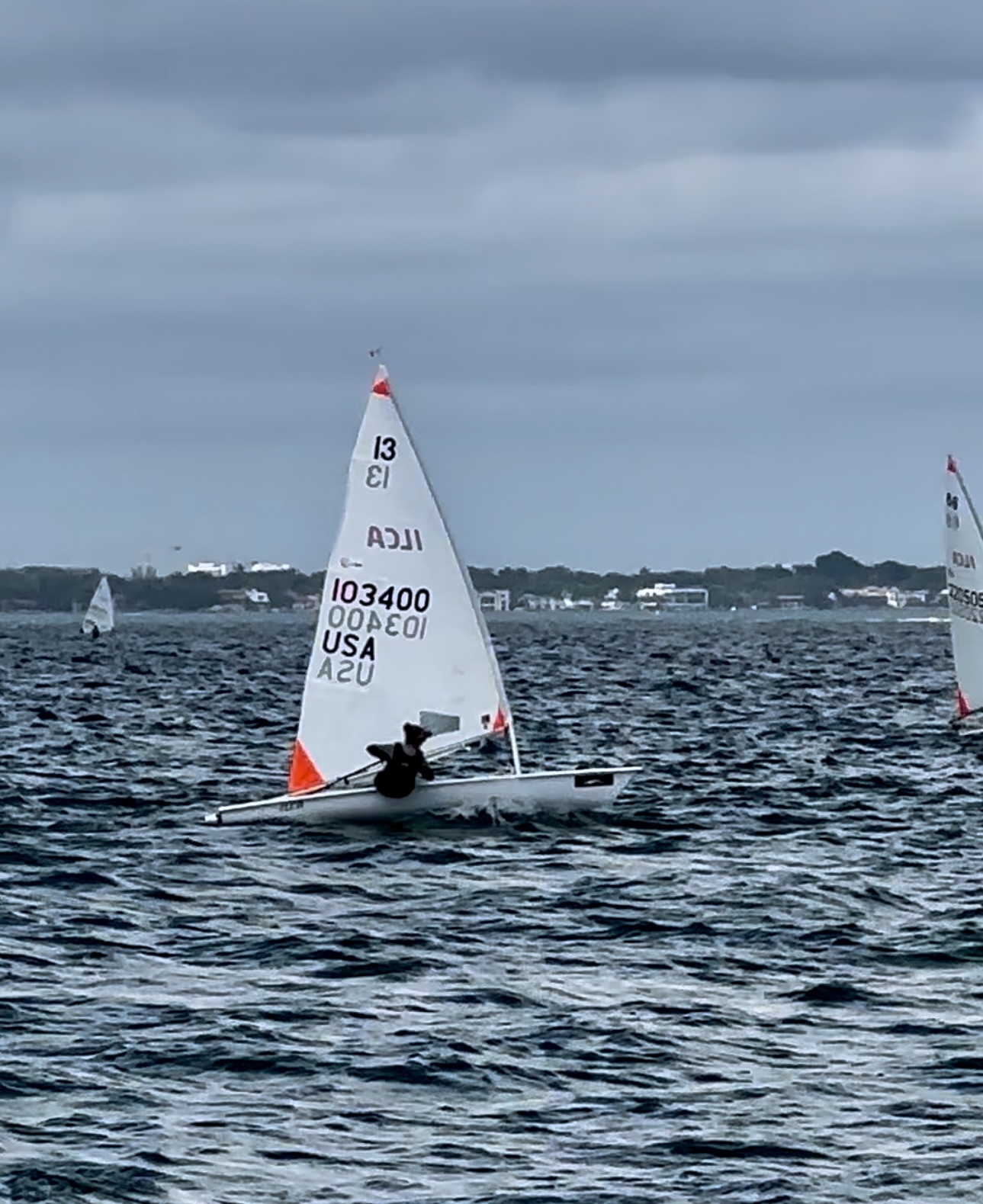 Balboa Yacht Club Maritime Sciences & Seamanship Foundation, thank you for your support at the Orange Bowl Youth Regatta at Coral Reef Yacht Club, Miami. This event helped me grow as an ILCA sailor to understand my areas that I am strong in, as well as the things I need to work on. Before going to Florida, I had really been focusing on my big fleet starts, light air speed, and my nutrition. Leading up to Orange Bowl, I went to many local regattas and clinics to really focus on my starts.  I began working on punching the line sag, shooting for first-row positions, and creating a formula to be positioned on the front row consistently, while hitting all the important factors at each start. So when Orange Bowl came around, I was mentally prepared for the big ILCA4 fleet.
Heading into the first day of racing, the breeze was quite light, so I knew it would be extremely important for me to get off the line in a clear lane. The start was pin favored, and many boats were stacked on the pin so I started midline. Because the line sag was humongous, I was able to set up above them in my midline position at the start with a large hole around me, having an advantage over the boats below me. Racing in light wind in a big fleet really tested my skills.  I was pleased with my finish that race despite the breeze shutting off and the rest of the races getting canceled for the day.  Heading into day two and three, the wind was steady around 14 knots.  Most of my starts were great, giving me a good run at the racing. I was able to continually work on my upwind speed and boat handling in the choppy conditions in Biscayne Bay. Unfortunately, the last day of the regatta did not have enough wind to start a race, but I was happy with my overall results and racing experience.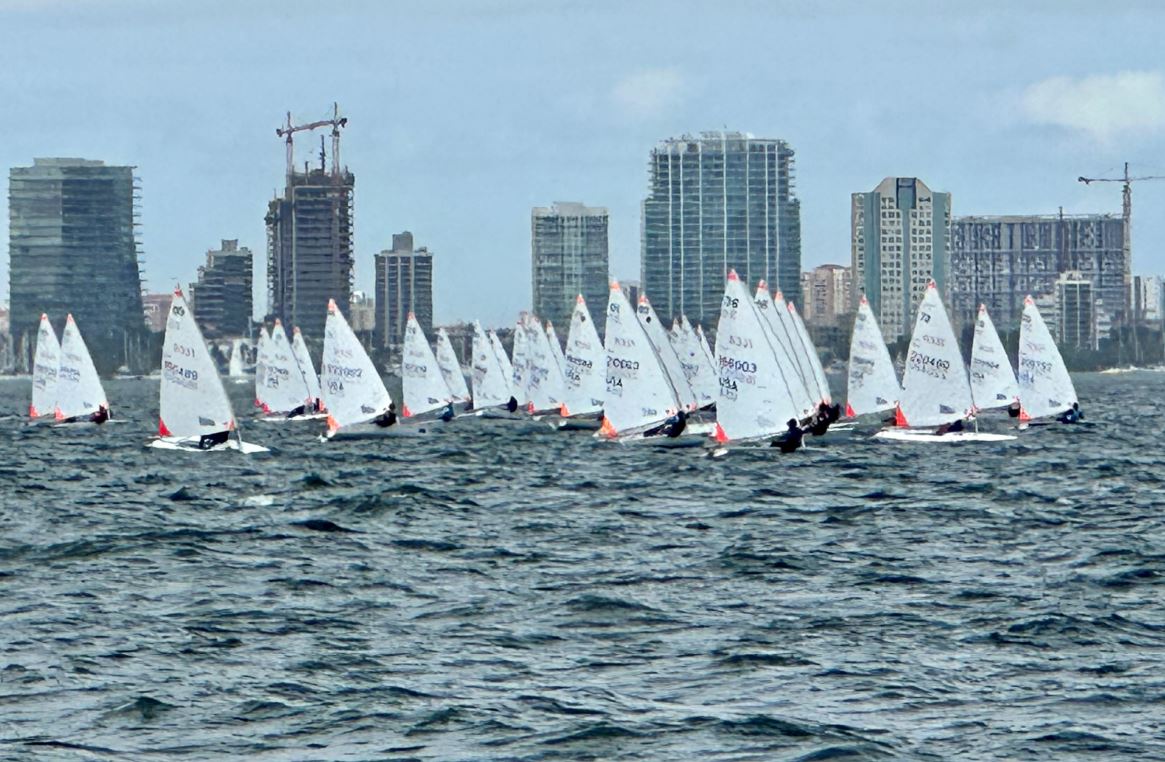 Being able to race in these conditions helped me work on big fleet tactics to prepare for bigger regattas in the future. Your support helped me travel to this regatta to gain the experience to be able to go to other large regattas like this in the future and develop myself as a sailor.