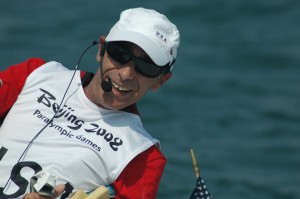 The mission of the BYC MSSF is to engage in activities supporting scientific and educational purposes, including the development of yachting and seamanship. Over the years, the Foundation's support has enabled many individuals to pursue their goals ranging from learning to sail all the way to pursuit of Olympic Gold. Through Foundation grants, sailors young and old are able to realize their goals and dreams on the water.
With your help, BYC MSSF provides support to amateur sailors to participate in youth competitions at the national and international levels, provides funding for match racing and team racing competition at all levels, supports coaching and travel expenses, and sponsors local high school team sailing, clinics and educational events. The Foundation has also sent kids to Catalina camps and sponsored junior fishing events in its mission to provide support for the wide spectrum of seamanship and maritime activities.
Gifts to the Foundation, a 501(c)(3) Corporation ID #33-1102882, may be tax deductible.
History
The Foundation was started in 2000 and quickly found success in its support of Nick Scandone, a Newport Beach sailor whose pursuit of Olympic Gold in 2008 became an inspiration for sailors worldwide. Nick was diagnosed with ALS in 2002, and focused all his energy on winning an Olympic gold medal. He realized his dream in Beijing, taking the gold in the SCUD 18 class along with crew Maureen McKinnon-Tucker. The Foundation is proud of its involvement in Nick's campaign, and continues to help others like him in pursuit of their dreams.
Goals
BYC MSSF is currently working to fund its objectives and appreciates your support. Our goal is to raise more than $100,000 for the Foundation in the next year, and we sincerely appreciate your interest. We would be happy to accept any donation you wish to make to the Foundation and we hope to see you at our upcoming fund raising events!