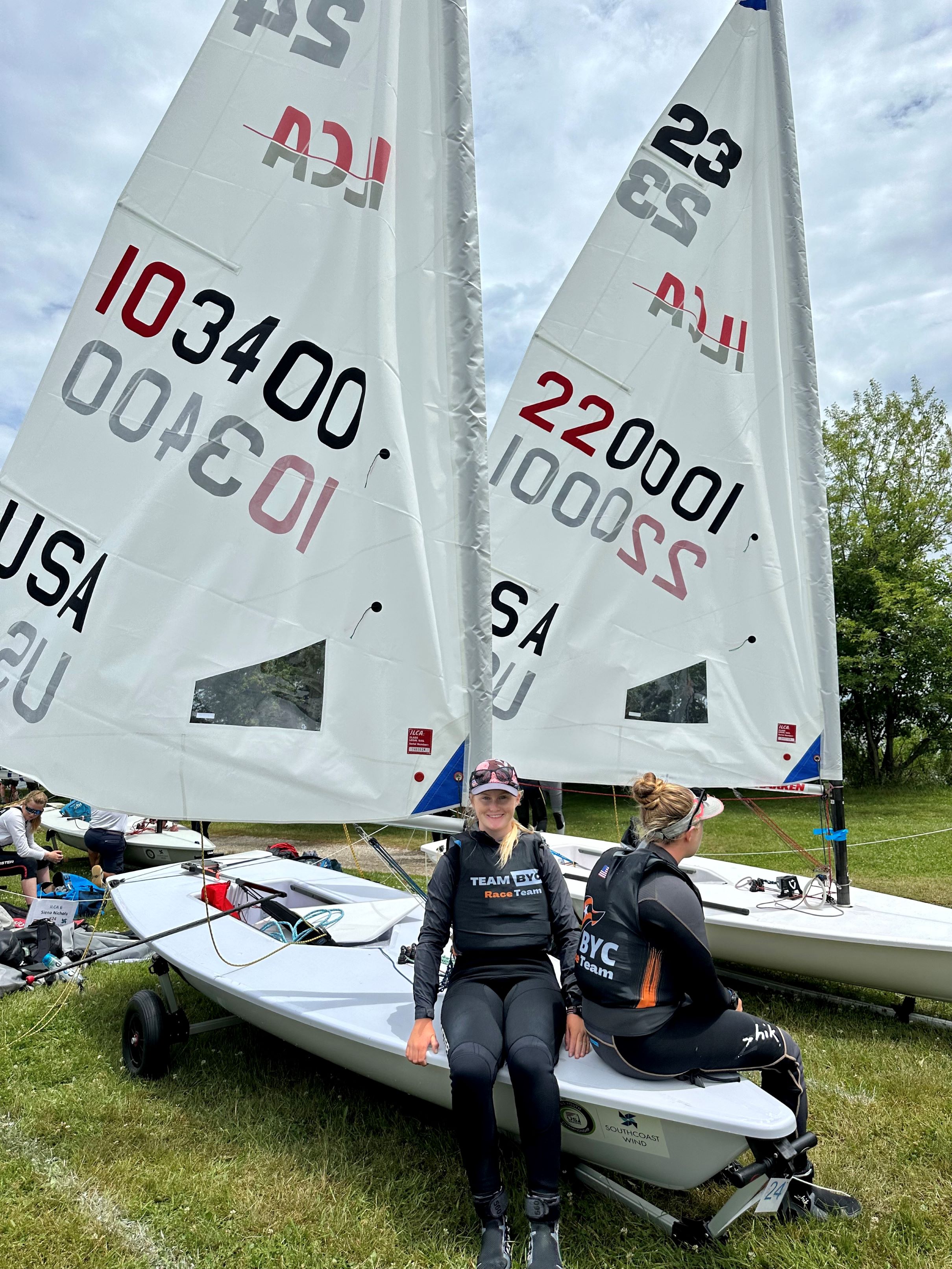 Thank you for supporting my trip back east this summer to Bristol, Rhode Island to compete in the US Youth Champs at Roger Williams University.
Overall, I learned many new things both on and off the water. Off the water, I learned the importance of staying hydrated and eating the right food in order to help with my overall performance and energy levels. During most of the regatta days, the wind was anywhere from 10 to 30 knots, offering me two days of heavy wind experience at the beginning of the regatta. On those windy days, I learned how important it was to have good stamina, especially during the first beat of the race and focused on trying to not flip and getting through each race. The days with the lighter breeze were more favorable for me and I was able to sail more tactically and work on my mark roundings in the big fleet.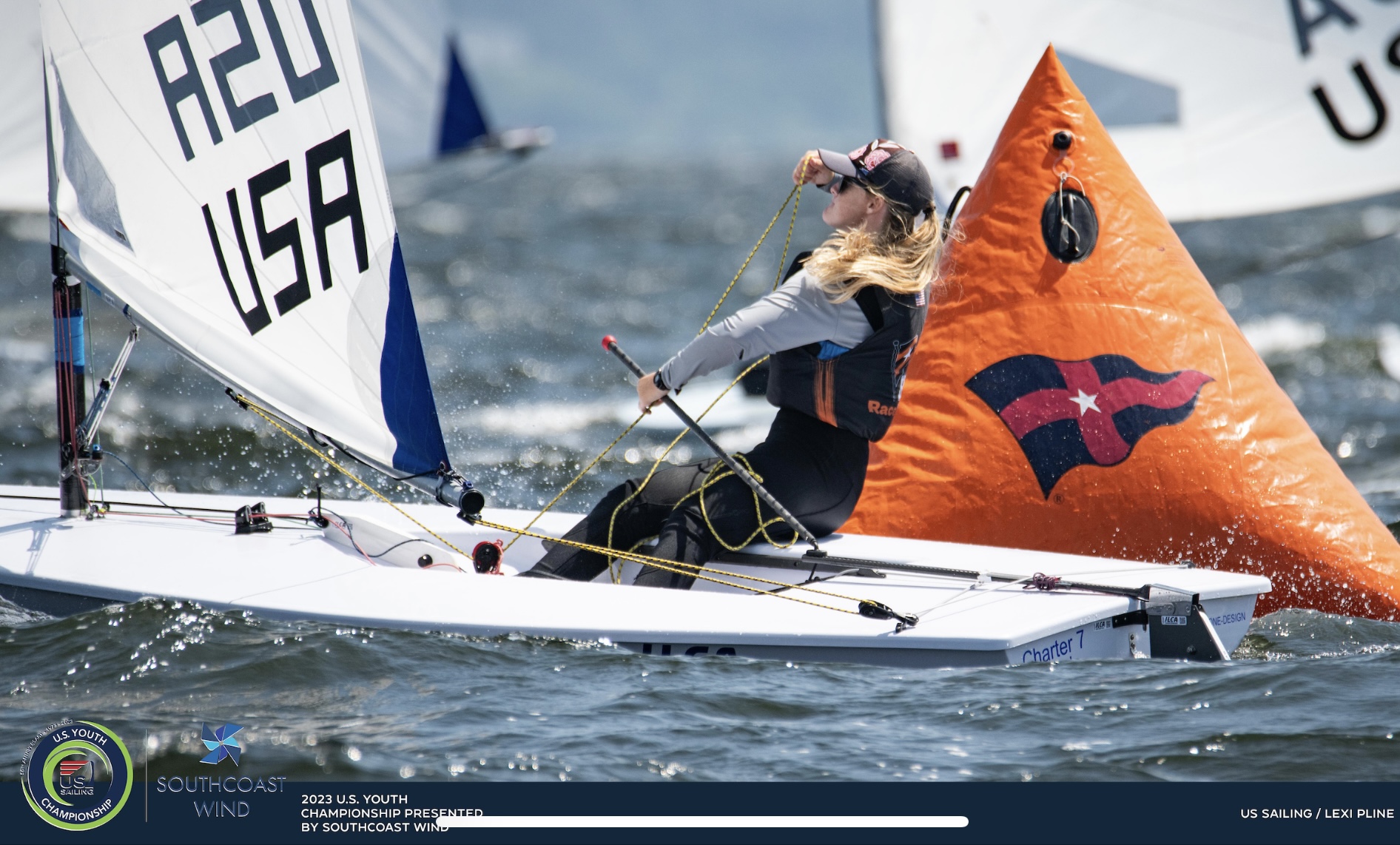 All in all, this regatta taught me a vast array of new skills which I will take with me to other regattas.
Thank you for your support!