Ove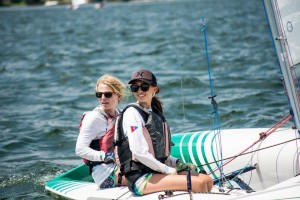 r the last six years, the Foundation has been very successful in raising and distributing funds to youth sailors representing a broad spectrum of the sport. Since 2010, over $380,000 has been granted to amateur sailors or teams for a wide variety of training opportunities and competitions. Over 300 young sailors have benefited from the Foundation's support.
Besides our annual fundraising events, the Foundation solicits donations directly from individuals, families and organizations who share a passion for sailing, seamanship and maritime sciences. Please consider making a donation or including the Foundation in your estate planning. (Click here for suggestions on how to arrange this)
Contributions may be designated to the fund benefiting Youth Sailing or the Foundation's General Support Fund which is used to support worthy individuals and groups whose needs may fall outside of youth sailing activities and to build the Foundation's principal for future generations.
Donations to the Foundation may be made by check payable to BYC MSSF. Donations by check may be sent directly to the Foundation at:
3020 Old Ranch Parkway #300
Seal Beach, CA  90740
Gifts to the Foundation, a 501(c)(3) Corporation ID #33-1102882, may be tax deductible.
Click here for the Foundation's IRS 501(c)3 Determination Letter.