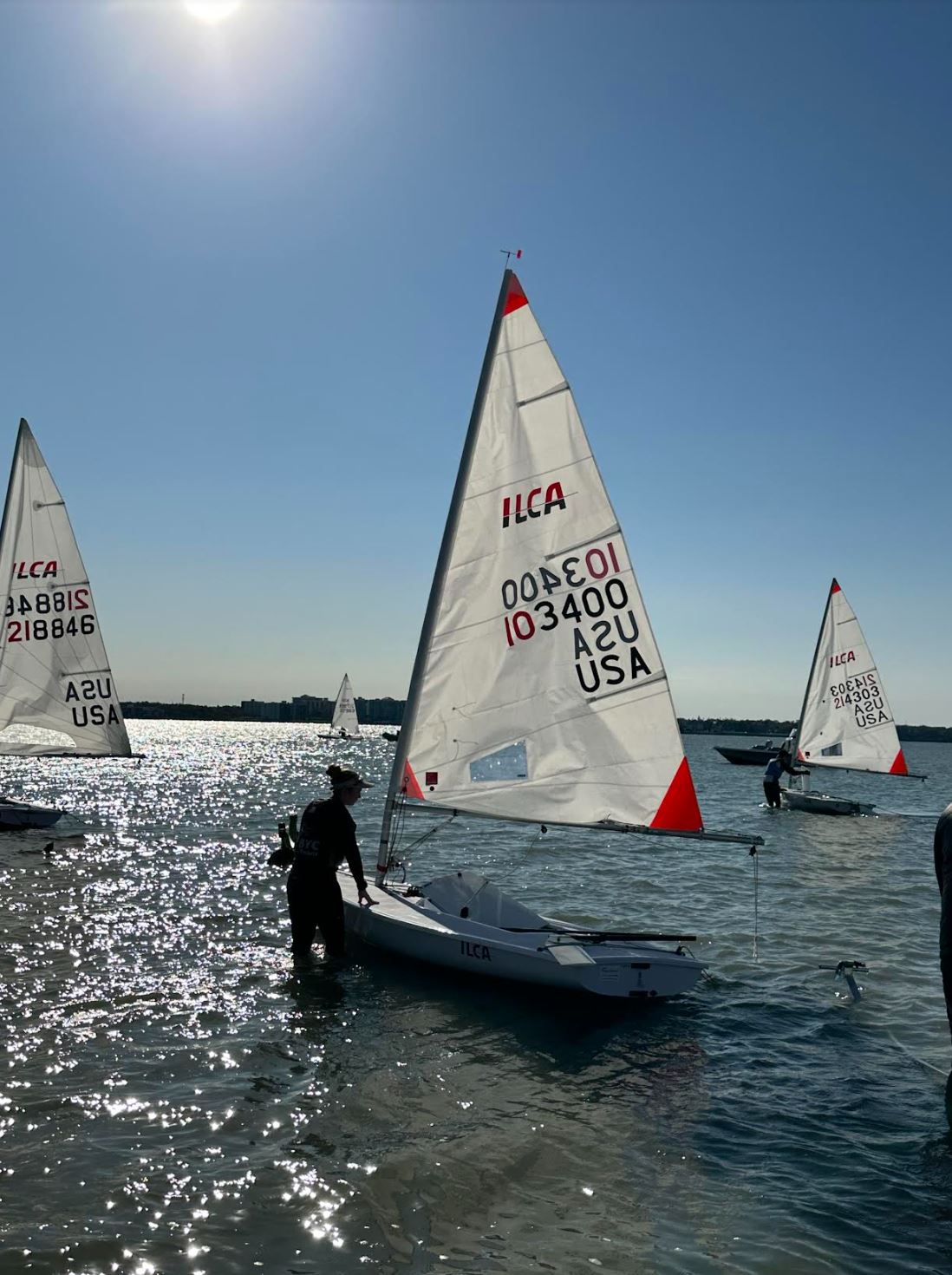 Thank you so much for your help to get me to ILCA Midwinters East. This trip to Clearwater was one of the best that I have been able to experience. The venue was great and had conditions from no wind up to a good breeze. It was a great place to sail and I am very happy to have experienced it. This regatta had a big ILCA 4 fleet at 45 boats and it was a great opportunity to sail with this many boats and be able to practice in these conditions. There were 4 days of racing, the first day started with a puffy breeze and slowly died and settled onto more of an offshore breeze by the end of the day. This day was a good day to get to experience the wind shifts outside and what the wind typically did from this direction. On the second day, it was slightly windier and clocked to more of an offshore wind as it slowly picked up all day. I did my best this day as I was trying to take advantage of the steadily building breeze. On the third day, it was extremely shifty, and overnight the wind had shifted 180 degrees making it a completely
different course. This day was a challenging and long one as the wind was extremely inconsistent and we had many postponements and abandonments. The final day was extremely light and we were postponed for 3 hours until the wind filled in to an onshore breeze and was still very light.
Overall the conditions were very different every day and this regatta was a great learning experience for me and I am very thankful that I was able to sail. Thank you so much for your help in getting me to this regatta, I hope that I will continue to be able to have such great opportunities like this in the future.