Thank you for your support in making my New England Championship of 2023 possible. This was my first time in New York State, not just for sailing!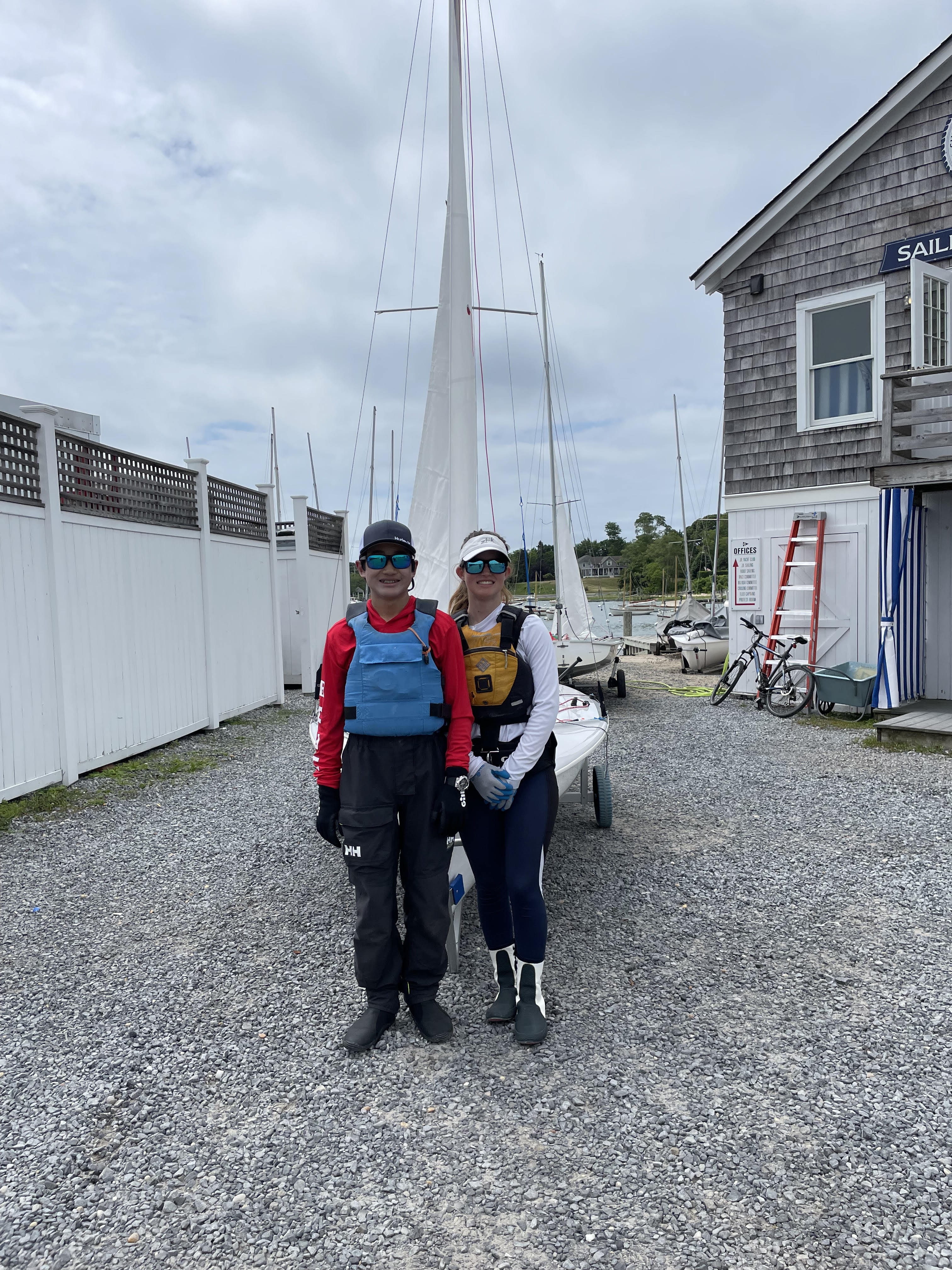 My experience in Shelter Island, New York, was exciting. Shelter Island had lovely lush scenery and was very green compared to California. Other than the beautiful landscape, the sailing conditions were decent. There were noticeable patterns each day, such as the current. In the area we sailed near Stonington Harbor, there were much deeper sections and shallower sections, so the current was an essential factor making it a good learning experience since the patterns were different from Newport Beach.
The race committee from Shelter Island Yacht Club was excellent. They never made us sail in conditions that weren't sail-worthy. Non-sail-worthy conditions were, sadly, most of the first few hours of the race days. They were also fast to set up the course and kept us well informed on what they were doing on a 24/7 basis. Also, even though I didn't get any, the trophies were beautiful or very useful.
To end this off, I want to thank the foundation again, my skipper and I learned a lot and it was a wonderful place to visit.