I would like to start this letter by thanking you for the funding to help make my Midwinters 2023 experience happen. This was my first time going to the east coast for sailing and with your help, the boat charter expenses were easier to cover.
My experience in Jensen Beach, Florida was exciting. There were many variations of wind, which I didn't expect since everyone tells me that Florida is windy all the time. Also, the water was way warmer than here in California, so you were able to stay warm even if you were soaked to the bone. In the area of Jensen Beach where we sailed, there were close to zero waves, so it made for some steady trapping conditions. These types of conditions were amazing for my skipper and myself since we are relatively new and have many things to work on.
The US Sailing Center of Martin County was a very welcoming place with plenty of space for all the sailors. The tropical beach made even the postponement a great part of the adventure. Beach launching was relatively smooth sailing too. There were no waves to push us back and the water only went waist-deep until you were past the dock. The race committee from the US Sailing Center was always on top of their line/mark setup, which made the racing go faster and easier. Being far from home allowed me to meet a lot of people from up and down the east coast, and reconnect with people that I knew beforehand. It was wonderful to see my old sailing partner from last summer at BYC who had recently moved to Florida. The bigger fleet was interesting on land because of all the boats, but no problem out on the water. We were all split up into separate color fleets and the area where we sailed was massive, so you weren't ever squished.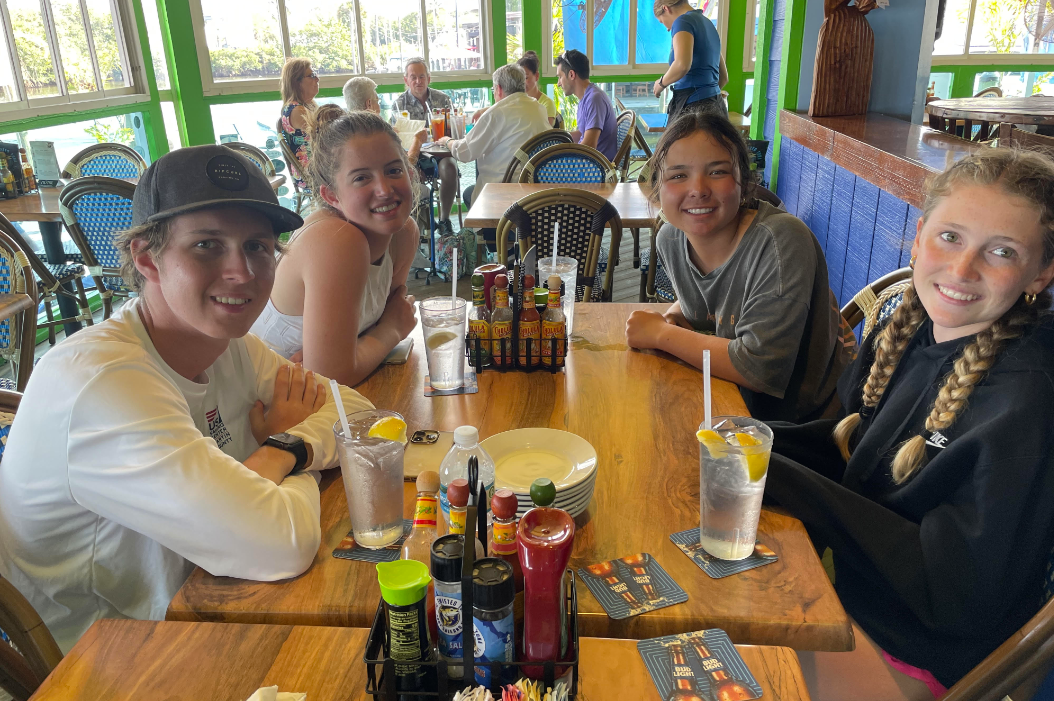 All and all the experience was really fun, and definitely worth the trip and I hope to do it again next year. The foundation's help was much appreciated and I'm sincerely grateful. This was a great learning experience for my skipper and I, with every new regatta we learn so much more. Again I would like to thank you for the opportunity in making this happen.