Thank you so much for your continued support of my sailing campaigns! I really appreciate your generosity and consideration in allowing me to travel to Jensen Beach, FL to compete in the 2023 C420 Midwinter Championship. After three days but only two days of racing, my crew, Dillon, and I placed 2nd out of 120 teams – one of our best events yet.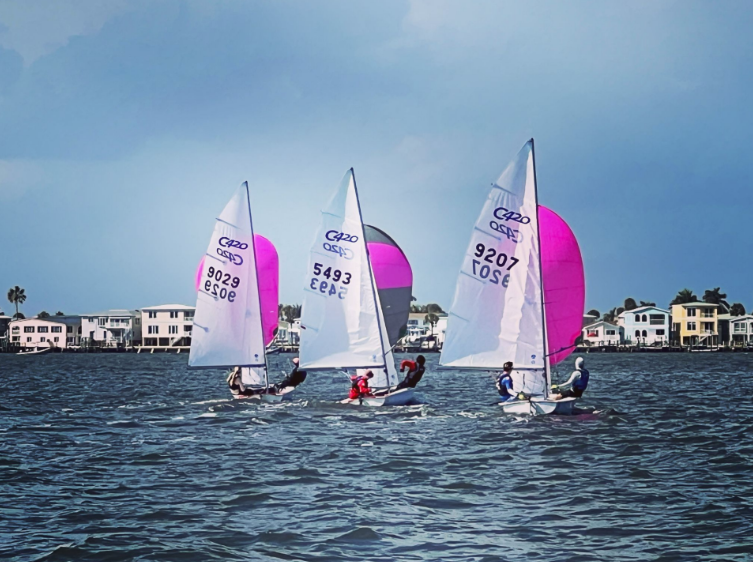 We arrived two days before the event started to help adjust to the time change, prepare our boat, and get some extra practice in, so going into the first day, we were feeling well prepared. Having trained and performed very well in windy conditions, we were super excited as the first day initially gave us a solid 16-20 knots from the north when we got there in the morning. Unfortunately, due to an inadequate amount of race committee volunteers and such a huge fleet with many less experienced sailors, the PRO made the call to postpone on land and wait for the breeze to die down a little. By the time we eventually got out, the wind had died to about 10-12 knots, and although it was a little disappointing, we were still able to put up a decent score line: 3, 5, 1. However, we ended up being OCS on the second race of the day, so although we had a drop race after three races, it put us under a lot of stress going into the next day, as we were the only team in the top group already carrying a deep race.
The second day of the regatta gave us completely different conditions: much lighter from S/SE. After figuring out the wind for the day during the first race, we stayed conservative and consistent the remaining three races, finishing the day with a 6, 2, 3, 2. Although under pressure due to the OCS from the first day, we were able to race cleanly but well, putting us in 2nd overall by the end of the day.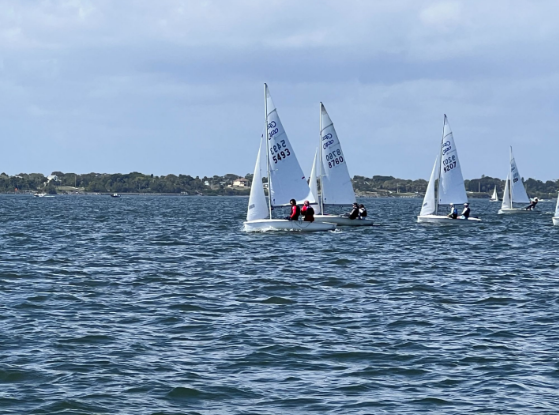 When we arrived at the US Sailing Center of Martin County on the third and last day of the regatta, the water was completely glassed off, and when it started to slowly build (still staying under 4 knots), it was from the wrong direction. So, to make good use of the time during on land postponement, my coach, Augie Dale, and the rest of the team went out wake surfing behind his coachboat. After we got back in, we waited another few hours before the RC finally made the call to end the regatta without any racing from the day.
Thank you again so much for your generous support – I really appreciate your consideration as I wouldn't be able to travel and compete in events like these without your help! I'm looking forward to continuing racing and thank you again for all of your help!